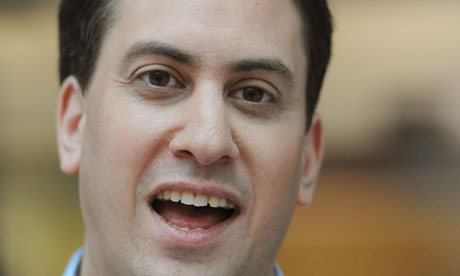 A commission on party organisation will be launched this weekend. It will examine the rules under which he was elected party leader, including the role of the unions.

• A policy review will be conducted including commissioned work by independent thinktanks and studies by each shadow cabinet member on the issues in their field. "In terms of policy, but not in terms of values, we start with a blank page," he says.
• The review is likely to include low pay, tough crime measures including asbos, and the "contributory principle" in the welfare state.
• His main priority next May will be the devolved and local elections and not the referendum on the alternative vote. He says the Liberal Democrats should change the referendum date if they really want to win.
• He will stand up for the "squeezed middle classes", a group he claims Cameron does not understand.
He also reveals he will spend time away from Westminster informally meeting people at work ranging from cleaners, small businessmen and bankers, in an attempt to understand more about their concerns.
.
He sticks with Labour's plan to halve, as oppose to eradicate, the deficit by the end of the parliament, insisting he will not concede that the Labour government overspent before the 2010 election.
Labour, he says, "has got to be the best community organisation in the country".
(with courtsey of "Guardian"